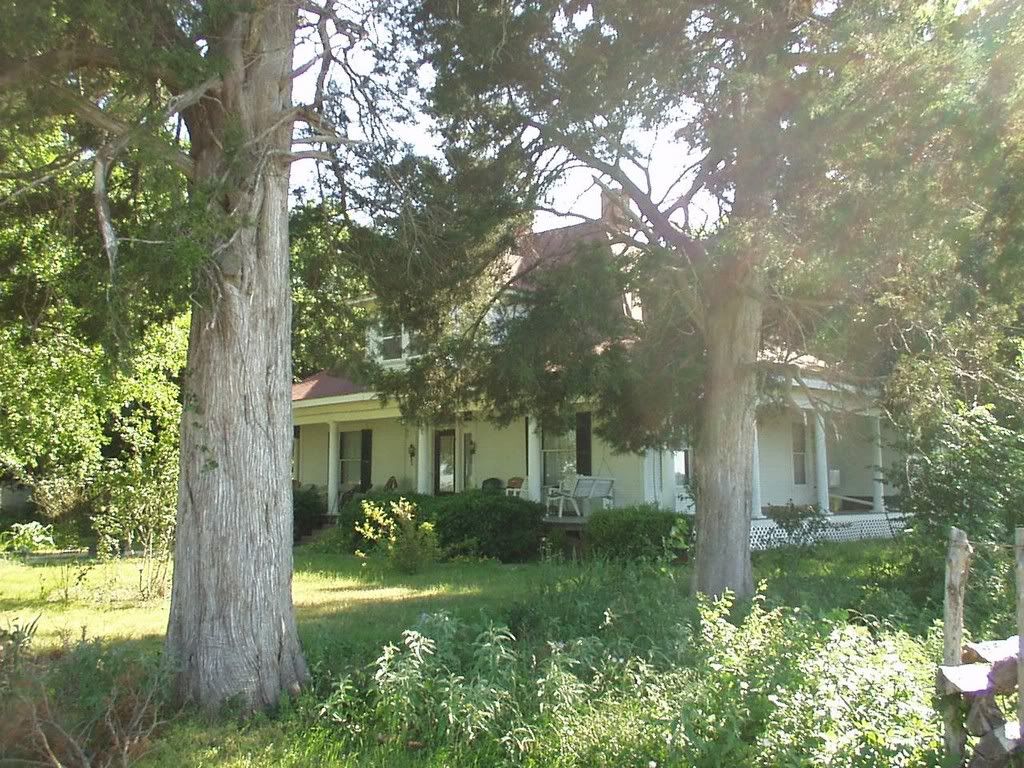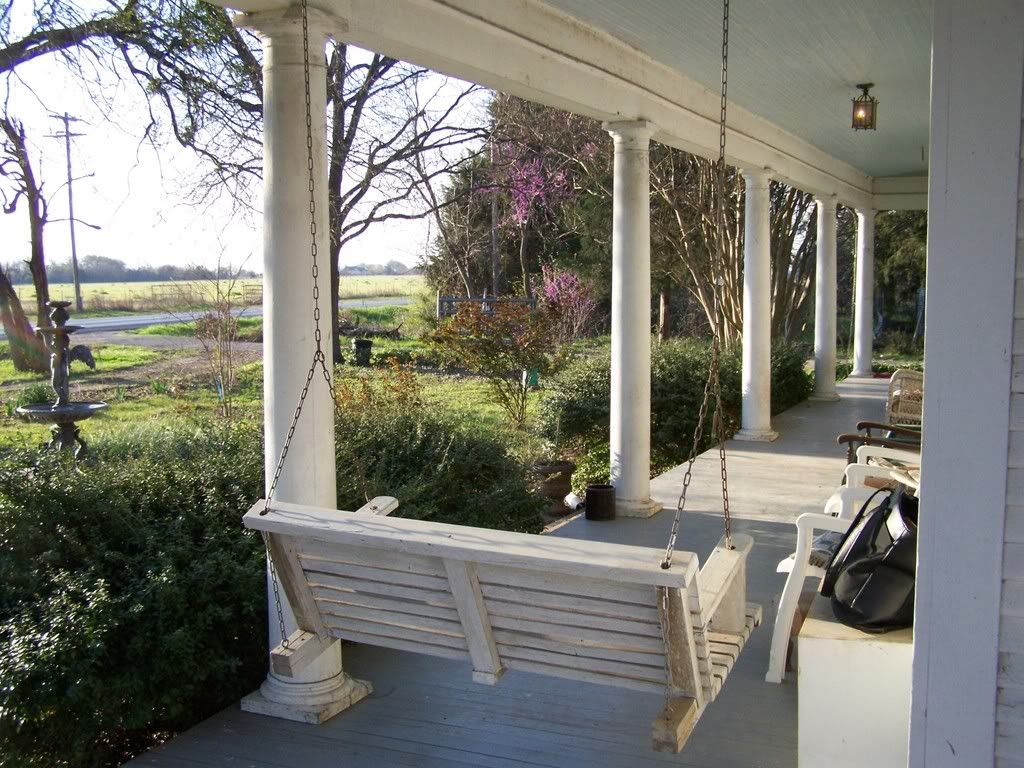 Miss Elodie recently traveled to the plantation of her friend The Judge for a visit. This lovely place, still in the family of the original owner, is near the site of the June 2, 1865 challenge of Confederate
General Shelby
to his troops "Who will go with me to Mexico?" rather than surrender to Union forces.
Shelby's Expedition
did indeed travel south, but those soldiers who followed their general across the Rio Grande faced real hardship. Nonetheless, Shelby's speech near Chatfield is considered the "Last Review of the Confederacy." A commemorative plaque stands near The Judge's plantation so those visitors who are not able to hear The Judge's own grandiloquent rendition of Shelby's declaration can still experience a soupçon of the drama from that day.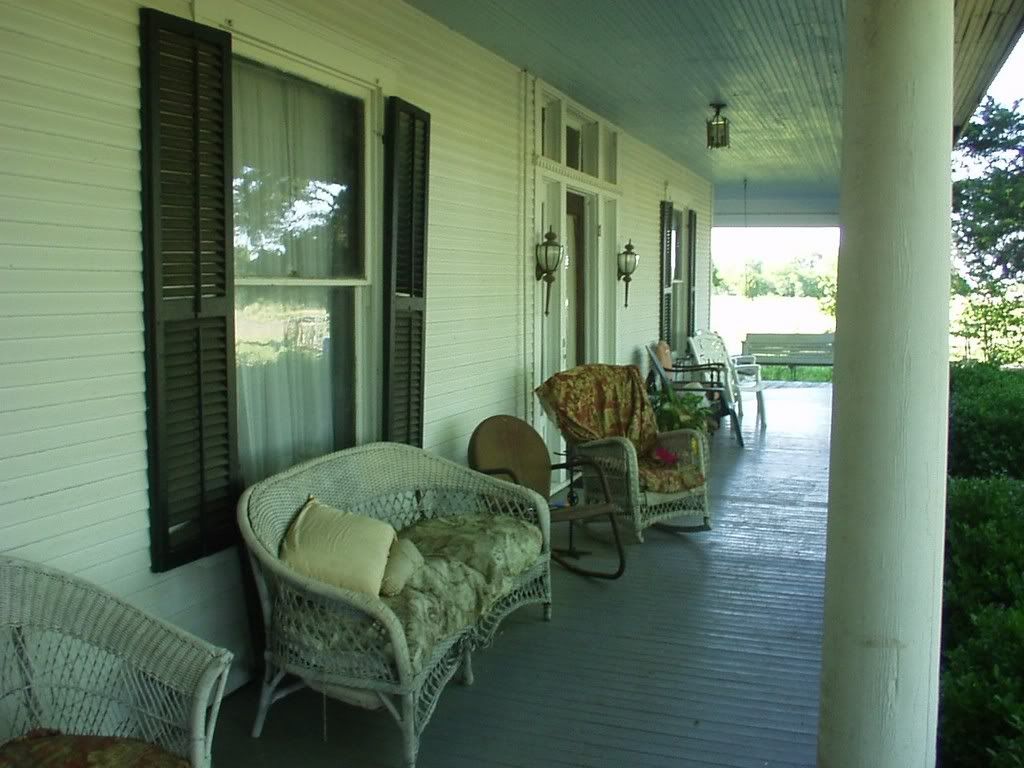 The area's history and oratory not withstanding, Chatfield is a beautiful spot and Miss Elodie acquired some photographs of the home, garden, horses, and aged cedars while on her visit. She even was persuaded to pose for the camera. Miss Elodie has overcome her natural modesty and has graciously allowed these images to be displayed in public.