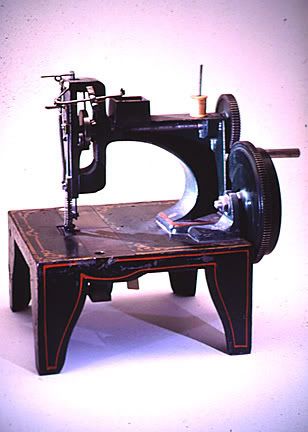 After years, nay, a lifetime of sewing by hand, Miss Elodie has finally succumbed to the lure of the latest technology. Yes, she has invested in a sewing machine and has learned how to use it.
After three lessons, Miss Elodie produced a lovely toile fabric covered handbag that is the envy of her friends and associates.
Her next project is a variation of a new pattern Miss Elodie's friend Miss Laurie adopted from a new publication.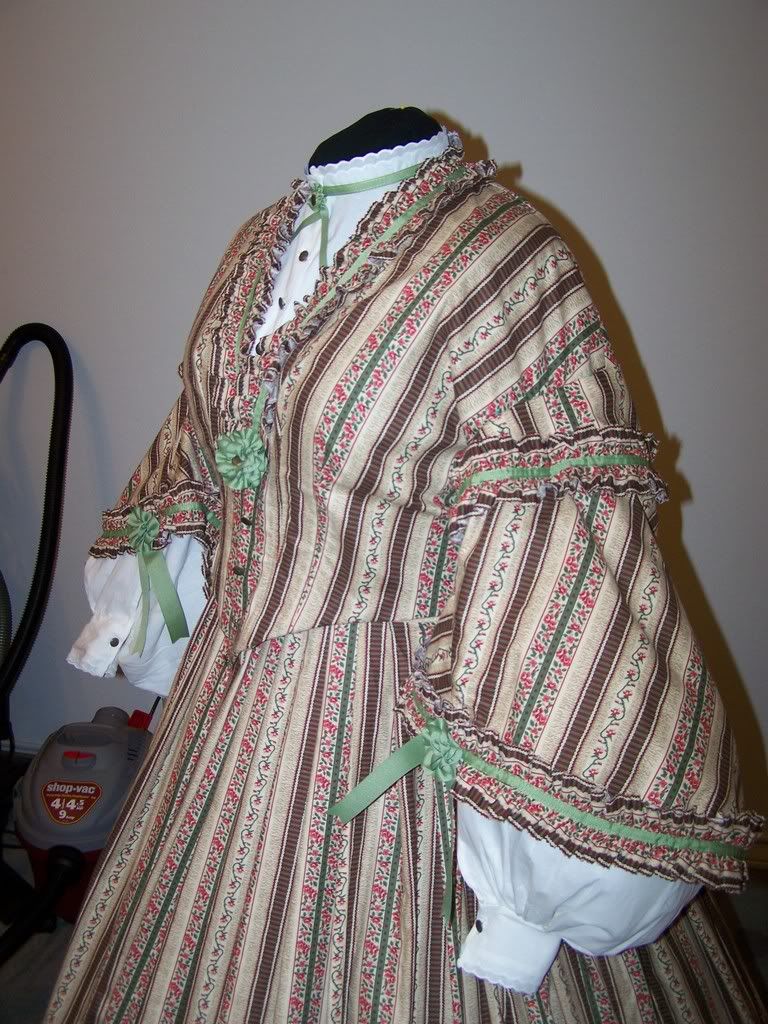 The fabric is a gorgeous brown, rose, and green striped cotton Miss Elodie believes will be fashionable yet comfortable this summer. The version Miss Laurie created had self-runching and green ribbon trim. Miss Elodie, while fond of green, hopes to match the fabric with rose grosgrain. Clothes are of a particular interest to Miss Elodie as she is preparing for a busy season of attending events where the gentlemen appreciate the effect her hoops and other underpinnings have on her physique and wardrobe.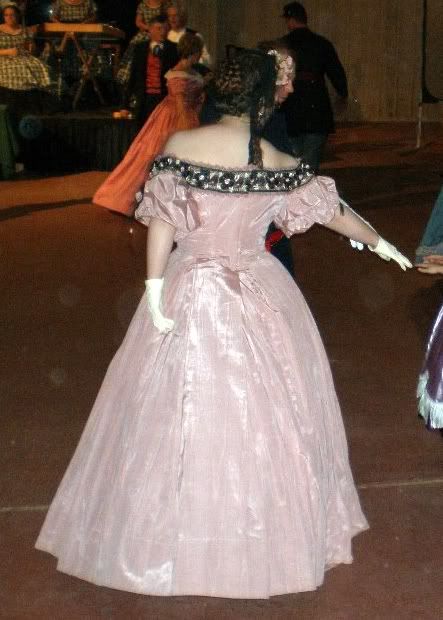 While voluminous skirts can be cumbersome, Miss Elodie can't help but smile as she sees how comparatively small they make her waist. Ah, if only it were true...
To return to the subject of this diary entry, Miss Elodie hopes her skills with her Singer machine will improve and that she will have acceptable examples of her handiwork to post.